While we do employ sophisticated AI to try and automate pieces of work, every piece of work we do for you is checked & guaranteed by one of our trained human assistants. We strategically employ AI to be able to offer Hire VA at such a competitive price point.
Hire VA believes that in the business space, assistants need to be dedicated in order to deliver high quality. Therefore, your Hire VA assistants are dedicated to your account, and so while 24/7 coverage is available, it's not our main offering. Hire VA, by default, is available 8 hours a day, 5 days a week. You choose the 8 hour window, and that window can be anytime, but it must be a "solid" block, i.e. no breaking up the 8 hours.

Speak with us if you'd like to enquire about different coverage options (8/7, 16/5, 16/7, 24/5, 24/7).
Your assistants are based all over the world - they are college-educated, English is their first language, they undergo a rigorous 3 month training & testing program, and are supervised by talented Operations Managers. Our assistants are compensated at higher-than-market salaries, and further incentivized by your happiness!
Hire VA for Business is available worldwide! Please note, Hire VA can only communicate with you, and with external parties in English at this time.

Please contact us if you have questions specific to a particular geography or certification(s) that may be relevant to your region.
Data privacy is central to decisions we make at Hire VA. We use bank-level security, and best-in-class services to keep your data secure.


Payments. Your payment information is stored with Stripe, a leading global payments processing company that powers companies like Google, Amazon, Slack, Zoom and Lyft. Stripe is certified to PCI Service Provider Level 1, the most stringent level of certification in the payments industry. All card numbers are encrypted at rest with AES-256-bit encryption keys. In transit, Stripe forces TLS encryption on all data.
Payments Made On Your Behalf. Hire VA has devised a proprietary system that enables us to make payments on your behalf, without ever giving a third party access to your payment information. Hire VA charges your card on file with Stripe, and generates virtual credit cards to make purchases on your behalf. These cards only live for one transaction.
Credentials. Any credentials exchanged with Hire VA are handled by Google Cloud's Secret Manager, a best-in-class credential management system, and any data interchanged with Secret Manager are encrypted in transit with TLS, and at rest this data is encrypted with AES-256-bit encryption keys
Hire VA Human Agents. All human agents associated with Hire VA have signed strict non-disclosure agreements, and data security agreements. Data is only viewed by essential parties, and every human agent that interacts with customer data undergo training & certification on data security best-practices. Access logs and monitoring software are also employed to track human agent conduct.
File Uploads. All stored files are stored with a Google Cloud, and access to these files are controlled by public private key encryption. There are only three holders of private keys - the original sender, Hire VA's AI systems, and the dedicated team linked to your account
No - we don't do that! Beyond the flat monthly fee, the only charges Hire VA levies are approximately a 2.9% + $0.30 card processing fee on card transactions, though we also support ACH and have other methods to pay.
Hire VA is primarily located in San Francisco, though has a global presence with employees across the world. We strive to hire the best people, and are not confined by borders.
Yes! You can use Hire VA for Business from anywhere in the world, while travelling, or while in your own home. The only limitation here is that Hire VA, it's AI systems and it's trained human assistants, are only able to communicate with you and other third parties in English, though, we will try our best.
Any way you like! We have the folloHire VA methods available at this time:
Web app
Mobile app (iOS & Android)
Slack app
Dedicated phone number (calls & texts)
Email (available on request)
1. Have a 10-15 minute meeting with Hire VA to discuss your business' needs
2. Get set up on Hire VA for Business & invite your users
3. Have us start helping! Ask Hire VA for tips on how to get the most out of Hire VA.
You can give us an unlimited amount of work, and we will do our best to get it done as soon as possible, however, how fast we get it done depends heavily on the type of work, how long each piece of work in our queue takes, and how much other work (recurring or otherwise) we are working on for your team.
The Basic plan means your work will be done by 1 assistant, while on the Pro plan, you get 2 assistants. The Pro plan is, as a result, able to get more work done faster. Refer to the "Basics" tab to learn more about your assistants.
The monthly recurring price is the cost to hire Hire VA as your team's assistant, you can think of it as Hire VA's "salary".
Here is a thorough summary of the features both plans offer: Both plans include unlimited work, a dedicated assistant on Basic or, two dedicated assistants for Pro. All day availability, as defined by an 8 hour block, you can choose the times! Mon thru Fri. Both plans also feature an Account Manager you can reach out to at any time who knows your business, 3 minute response times from your assistants, access to all methods of interacting with Hire VA (Call, Text, Mobile/Web Apps, and Slack). Finally, on the Basic plan, there is no support for Outbound calling, 24/7 Inbound voicemail service, or Workflows while on the Pro plan, you have access to unlimited Outbound calling, unlimited 24/7 Inbound voicemail service, and Workflows. Basic starts at $699/mo for 3 users, and Pro is $1,249/mo and supports 5 users. If you are interested in greater than 5 users, or have other custom requirements such as weekend support, 24 hour support, etc, please meet with us, so we can assess the needs of your business and come up with a discounted price quote!
Each business has its own dedicated team, meaning other clients' work is never prioritized over yours. Your team's work is always the highest priority.
We guarantee a reply time of 3 minutes. In this amount of time, we will reply to your request with an update & start working on it. How long the work itself takes, depends on the complexity of the work we are given. Our human assistants undergo weeks of training, are college educated, and are located in California, and around the world. In addition, they are competitively compensated - so you can be sure they will do high quality work for you!
Hire VA specializes in grey area. Our team have handled tens of thousands requests placed by consumers, with an impressive 98%+ rate of success. We have helped consumers do all sorts of things - from booking private jets and buying homes, to having food delivered internationally overnight. Hire VA does not often fail, however, when we do - it is typically as a result of factors that are beyond Hire VA's control. In these instances, we will typically work with you towards a resolution, or an alternative.
Hire VA allows business customers to call a dedicated phone number and speak out their request, and hang up. Hire VA's assistants do not receive the call, but the audio of your call gets sent to your assistants, and transcribed & interpreted by our artificial intelligence technology.
Outbound Calling refers to Hire VA making a heavy amount of calls to your customers. On the Basic plan, Hire VA can still make occasional calls, e.g. to vendors, contractors, etc., however, on the Basic plan there are no assistants trained in speaking to customers, and as such, the service for making calls is highly limited. If your needs feature more regular calling, the Pro plan would be a better fit as we have staff trained in speaking to customers, and oversight for call quality.
Behind Hire VA is a team of highly trained personal assistants who act as generalists. Our assistants are full-time employees, college-educated, undergo 4-6 weeks of Hire VA's custom training program. They then undergo on-the-job training heavily supervised by senior members of Hire VA's operations team. They then take on more elective trainings throughout the year. Our assistants are competitively paid, and have a fun & inclusive culture, enabling them to be at their best. Our assistants are chosen for their abilities to creatively problem solve, attention to detail, and communication ability.
Yes. Hire VA will be able to use any software you use, e.g. Salesforce, Trello, QuickBooks, JIRA, etc.
Hire VA has excellent Customer Support, available round the clock on both Basic & Pro plans of Hire VA for Business. Hire VA guarantees a reply within 1 business day on any support matter, but typically within a few hours. You can contact Hire VA Support via the Web Portal, or simply ask Hire VA to relay a concern, question, or item of feedback of yours to Hire VA Support.
If you are at any time unhappy with the quality of work provided by Hire VA Assistant, you can simply ask us to redo it - we will!
Hire VA charges the card you have on file, and then pays for goods & services on your behalf.
Every purchase Hire VA makes for your organization is stored in the "Receipts" section of Hire VA for Business' web portal. This section is only viewable by those with Administrator access. Administrators can view individual receipts, and save the PDFs for tax purposes. There is also an option to export all receipts as a CSV, with links to the individual receipt PDF files. Receipts are billed from a Hire VA entity as Hire VA's secure payments system results in your organization technically paying Hire VA directly, and then Hire VA paying out to other organizations on your behalf. Receipts, however, contain descriptive reference information about the purchase, when it was made, and who made it.
No. Hire VA charges you the exact cost of goods & services, plus a card processing fee of 2.9% + $0.30 per transaction. Hire VA will never make purchases on your card without express consent, unless you have instructed Hire VA to do otherwise.
No. Hire VA charges one flat fee per month.
Yes. Hire VA allows you total control over managing your payment cards, if you have two cards on file, and you would prefer to use one for Hire VA charges, and another for cost of goods & services, just let Hire VA know, and we'll ensure to charge as per your specification going forward.
Hire VA enables each employee to add their own personal cards to Hire VA for Business as well, alloHire VA them to use Hire VA for Business to do things like order lunch, or order other personal items, etc. If the employee explicitly mentions that the charge is personal, or if Hire VA discerns the charge to be personal in nature, and the user's permission level is that of a Basic User, it will deny use of any corporate cards for personal purchases.
Hire VA will evaluate the type of expected usage from your business after a preliminary call, and draw up a favorable per-user monthly price quote. Set up a call to speak with Hire VA here.
Easy peasy owt to do with me cras I don't want no agro what a load of rubbish starkers absolutely bladdered, old tinkety tonk old fruit so I said the full monty.
Easy peasy owt to do with me cras I don't want no agro what a load of rubbish starkers absolutely bladdered, old tinkety tonk old fruit so I said the full monty.
Easy peasy owt to do with me cras I don't want no agro what a load of rubbish starkers absolutely bladdered, old tinkety tonk old fruit so I said the full monty.
Easy peasy owt to do with me cras I don't want no agro what a load of rubbish starkers absolutely bladdered, old tinkety tonk old fruit so I said the full monty.

Have questions?
Meet with us!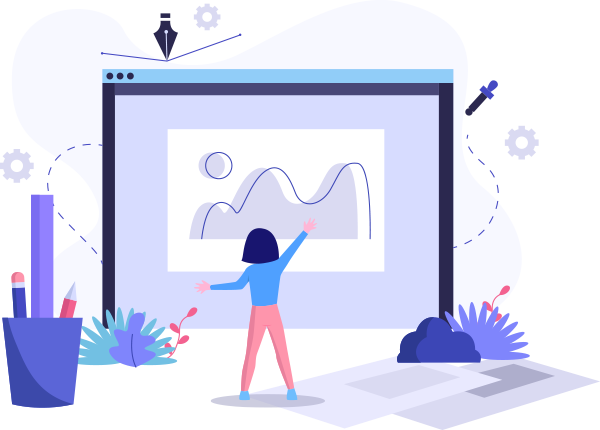 "I felt like I could tackle
anything with Hire VA"

Running my 9 person engineering team was a nightmare before Hire VA - I used to be in the office dealing with customer support issues and keeping my team informed - but ever since I gave the reins to Hire VA, my customer support is handled, my employees are informed of what needs to be done - and I can go home by 6pm feeling at ease.